Print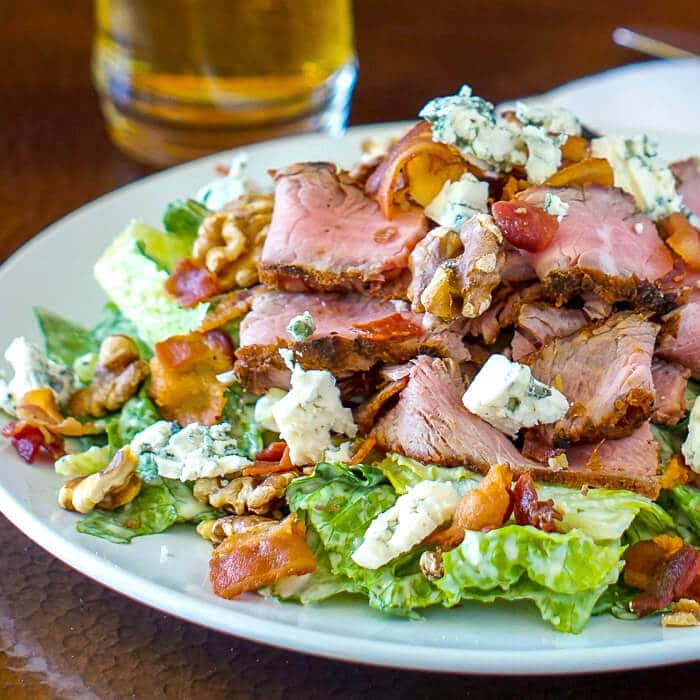 Steak Bacon Walnut Blue Cheese Caesar Salad
Steak Bacon Walnut Blue Cheese Caesar Salad - a bold collision of flavours and textures in an outstanding dinner salad that's a complete meal in itself.
Preheat the oven to 350 degrees F.

Spread the walnuts on a baking tray and bake for about 8 minutes, tossing them halfway through that time. Set them aside to cool

Slice the steak thinly, chop the cooked bacon and crumble the blue cheese.

Wash and dry the lettuce leaves and  tear or cut them into bite small pieces.

Toss the lettuce with the salad dressing and share evenly between 4 dinner plates. (Use more or less dressing to taste)

Evenly scatter the bacon, walnuts and blue cheese over the dressed lettuce then top each with a portion of sliced steak and serve.