Print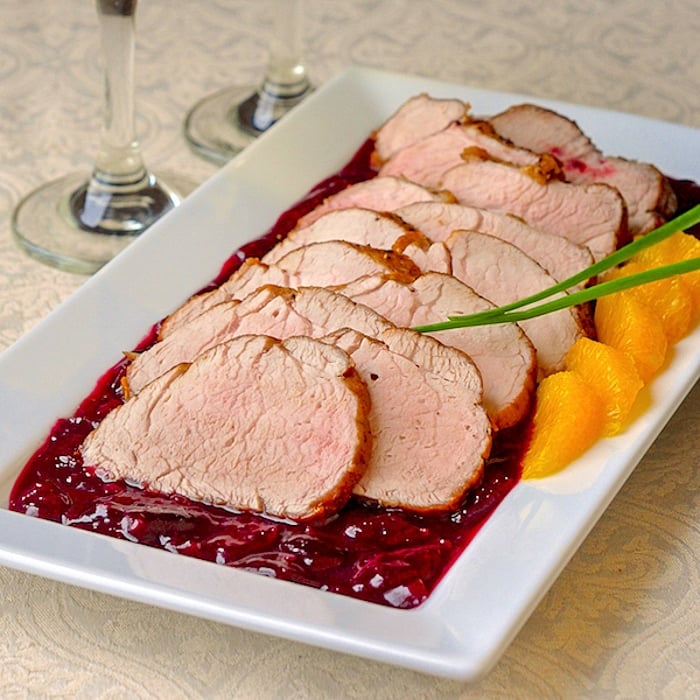 Cherry Orange Pork Medallions
A sweet and sour cherry sauce with a citrus twist goes deliciously well with simple pan roasted pork tenderloin, sliced in thin medallions.
Heat the olive oil oil a cast iron skillet. Season the pork tenderloin with salt and pepper and quickly brown it on all sides in the hot pan.

Place the hot pan in a preheated 375 degree F oven and roast for 15-20 minutes depending on the thickness of the tenderloin. Use a meat thermometer to get a reading of 160 degrees F at the thickest part of the meat then, remove from the oven and let the meat rest for 10 minutes before thinly slicing and serving with the cherry orange sauce.
To prepare the sauce
Over medium low heat add the oil and garlic to a small saucepan. Cook only for a couple of minutes before adding all the other ingredients, except the water and corn starch.

Simmer together until the volume is reduced by about 1/4.

Stir the corn starch and water together and add to the simmering sauce. Stir constantly as it thickens. Cook for only a minute or so more before serving with the sliced pork.