Print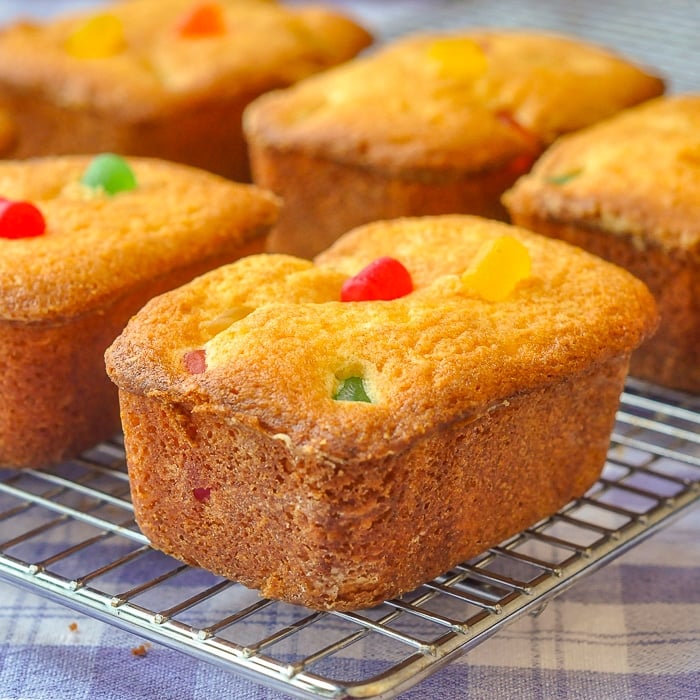 Gumdrop Crinkle Cakes
These gumdrop crinkle cakes are a memory from childhood and make an ideal lunchbox treat or after school snack.
Cream together the butter and sugar until well blended.

Add the eggs, one at a time, beating well after each addition until light and fluffy.

Blend in the vanilla and lemon extracts.

Sift together the flour and baking powder.

Fold dry ingredients into the creamed mixture alternately with the milk, beginning and ending with the dry ingredients.

Fold in the baking gumdrops.

Bake in greased and floured mini loaf pans or in paper lined muffin tins. Bake at 325 degrees F for 20-30 minutes or until a toothpick inserted in the center comes out clean. Muffin sized cakes will take only about 15 to 20 minutes. Watch them carefully and test them early so they don't over bake. Mini loaf pans vary in size so your baking time may be slightly different; trust the toothpick test to get them perfect.