Print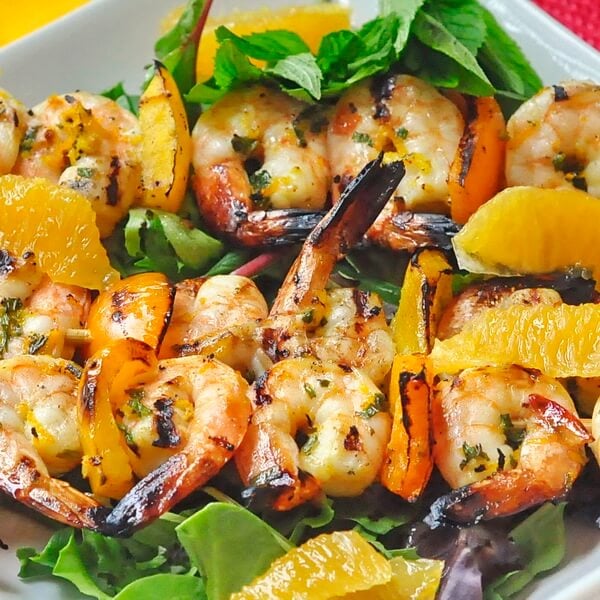 Orange Mint Grilled Shrimp
Orange Mint Grilled Shrimp - what sounds like an odd favour combination actually compliments the shrimp wonderfully in this quick grilling appetizer or tasty light lunch idea.
1

lb

fresh shrimp

, peeled and de-veined
Whisk together all of the ingredients for the marinade.

Marinate the shrimp in the marinade for no longer than 20 minutes; longer than this can allow the citric acid in the orange juice to break down the surface of the shrimp and dry them out when cooked.

While the shrimp are marinating you can also soak 3 or 4 bamboo skewers in water to prepare them for the grill.

Push the shrimp onto the pre-soaked bamboo skewers. If you like, you can alternate the shrimp with pieces of sweet bell peppers and/or red onions.

Place the shrimp skewers onto a preheated grill on medium heat and grill for only 2 to 3 minutes per side depending on the size of shrimp that you are using.These are delicious served as an appetizer for 4 or with an orange, mint and mixed green salad as a main course for two.
Note: this recipe also works well on a well heated cast iron grill pan.