Print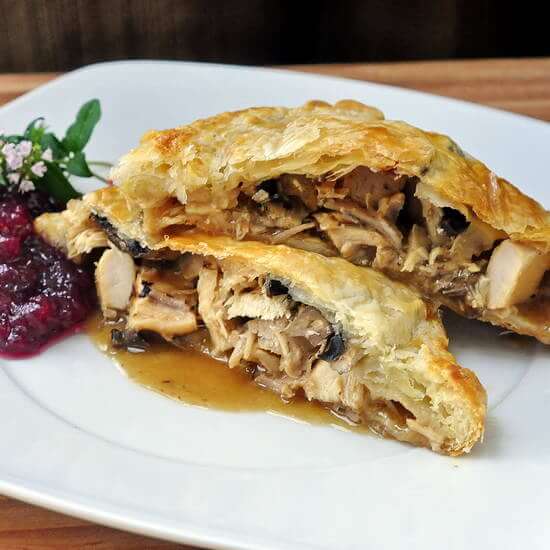 Leftover Turkey Mushroom Turnovers
Leftover Turkey Mushroom Turnovers - an easy and delicious way to stretch leftover turkey or chicken into a next-day meal.
Make an egg wash by whisking together the egg and water.

Mix together the turkey mushrooms and gravy.

Divide the turkey filling evenly between the four pieces of puff pastry, spooning it onto one side of the pastry.

Brush all of the edges of the pastry with the egg wash, then fold the other half of the dough over the filling. Fold the edges back over themselves and press down to seal.

Place the turnovers on a parchment paper lined baking sheet and chill them for 15 minutes before brushing the tops with egg wash and popping them into a preheated 400 degree oven for about 20-25 minutes until evenly golden brown.