Print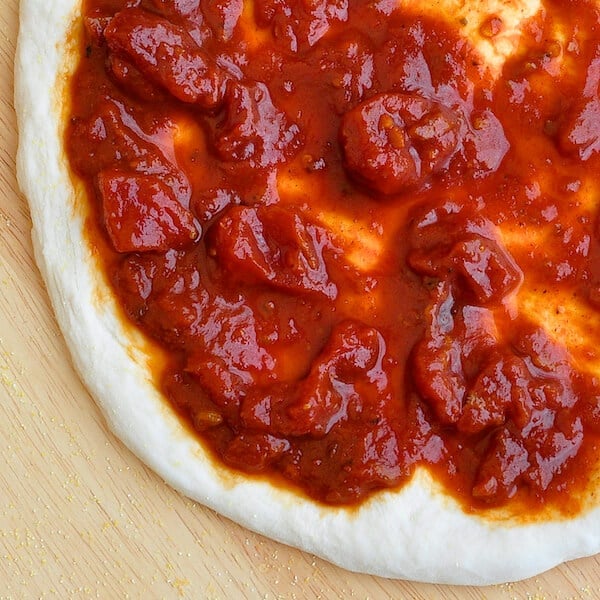 Perfect Pizza Sauce
Perfect Pizza Sauce - The perfect sweet, spicy balance of tomato, herbs and garlic in a pizza sauce that complements any of your favourite toppings.
In a heavy bottom pot heat over medium-low heat, lightly saute the garlic in the oil until it softens but does not brown, about 1 minute.

Immediately add the remaining ingredients, except for the diced tomatoes that are reserved to add at the end.

Simmer over low heat for about half an hour before tossing in the remaining diced tomatoes and simmering for another few minutes.

If you prefer a smoother, less chunky sauce, just puree it with an immersion blender or in a blender or food processor when it cools.

Store in 16 ounce plastic containers in the freezer.