Print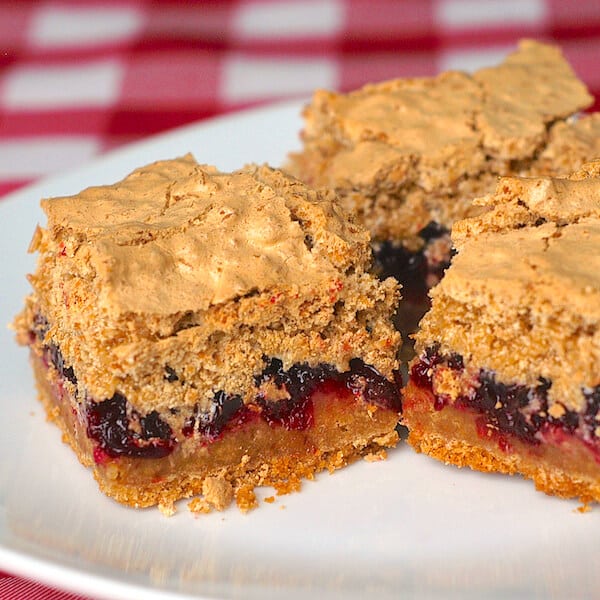 Partridgeberry Coconut Meringue Squares
Partridgeberry (or Cranberry) Coconut Meringue Squares - a soft cookie base, covered with sweet-tart partridgeberry jam and a layer of coconut meringue. Delicious with practically any favorite jam of your choice.
Total Time
1
hour
10
minutes
Servings
2
dozen cookie bars
FOR THE TOP LAYER
2

egg whites

1

cup

brown sugar

1

cup

fine unsweetened dried

desiccated coconut
Preheat oven to 350 degrees F. Grease a 9x9 inch square baking pan and line with parchment paper.
FOR THE BASE
Cream together the brown sugar and butter until light and fluffy.

Beat in the egg yolks and vanilla extract.

Sift together the flour and baking powder. Fold into the creamed mixture.

Spread evenly into the bottom of the prepared pan and bake for 25 -30 minutes. Remove from oven and cool for 10 minutes.
FOR THE NEXT LAYER
Spread the jam over the surface of the base.
FOR THE MERINGUE TOP
Whip the egg whites to soft peaks.

Gradually beat in the brown sugar.

Fold in the dried coconut.

Spread carefully over the surface of the cookies. Return to the oven for about 20-25 minutes.

Cool completely in the pan before cutting into squares or bars. Store in airtight containers. Freezes well.