Print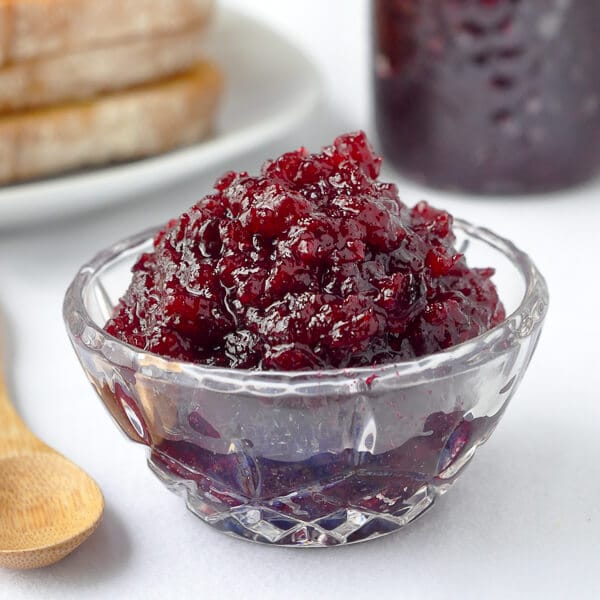 Partridgeberry Apple Jam or Cranberry Apple Jam
Partridgeberry Apple Jam or Cranberry Apple Jam - a simple, 3 ingredient recipe that takes advantage of the high pectin content in both partridgeberries or cranberries and apples to make a jam that sets beautifully with very little effort at all.
4

cups

fresh or frozen partridgeberries

or chopped cranberries

3

cups

chopped apple (suitable for applesauce

like MacIntosh)

2

cups

sugar
Simmer all the ingredients together slowly over medium-low heat.

Stir the jam occasionally, but as it begins to thicken, stir more often. It will stick to the bottom and possibly burn if unattended. At the end of the cooking time it will require constant stirring.

Cook the jam until practically all of the liquid has boiled off and the jam is quite thick, as shown in the photo above. This will minimize liquid separating from the jam as is quite common with this jam.

Pectin activates with sugar to set at just over 200 degrees F, so if you have a candy or meat thermometer, this can give you a good indication of when it will set very well.

Store in sealed mason jars that have been prepared and processed according to the manufacturers directions to keep your jam for up to a year or so.