Print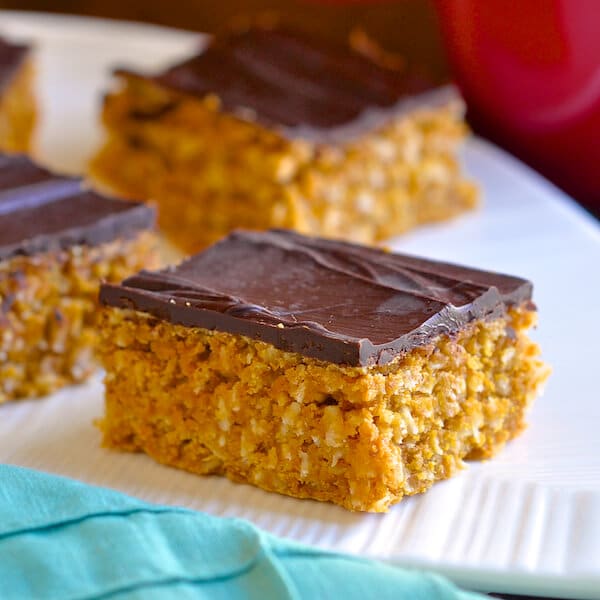 Five Star Bars
Five Star Bars are more a confection than a cookie bar with coconut and graham crumbs suspended in chewy caramel like base, topped with chocolate.
Preheat oven to 350 degrees F.

Mix together the butter, graham crumbs, coconut, condensed milk, and vanilla.

Press into a parchment paper lined 9 x 9 pan.

Bake in a 350 degree oven for 20 minutes or until firm.

As soon as they come out of the oven, sprinkle the chocolate chips over the top of the hot cookie bars.

Let stand for 5 to 10 minutes to allow the chocolate to melt, then spread evenly over the top.

Allow the bars to cool to room temperature before cutting into cookie bars or squares.

Store in an airtight container. These cookie bars freeze well too.