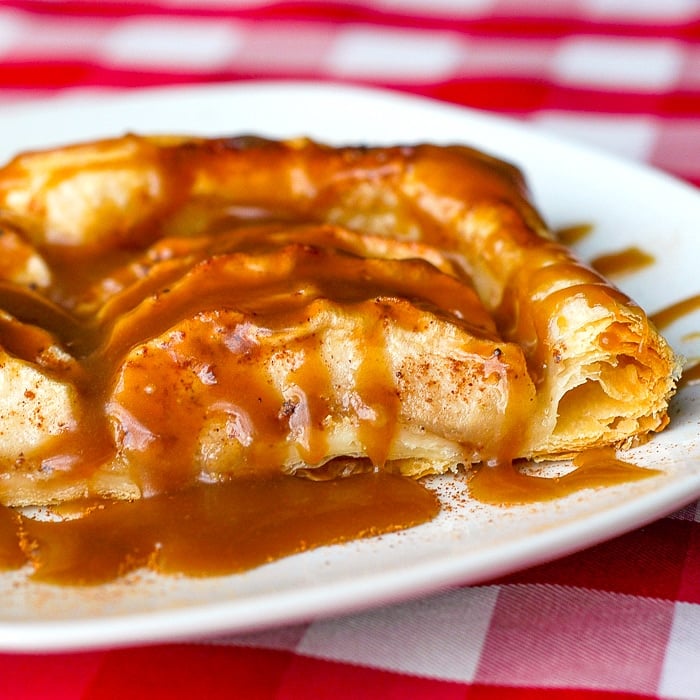 One 10 – 12 inch square frozen puff pastry thawed.
3 large apples peeled, cored and cut in thin wedges
1 tsp cinnamon
½ tsp nutmeg
3 tablespoons melted butter
4 tbsp brown sugar
Place pastry sheet on a parchment covered baking sheet.
Toss the apple wedges with the butter, brown sugar, cinnamon and nutmeg. Arrange the wedges in a single layer on top of the pastry, leaving a 1 inch border. Bake for about 30 minutes at 400 degrees F. Cool for at least 15 minutes before serving.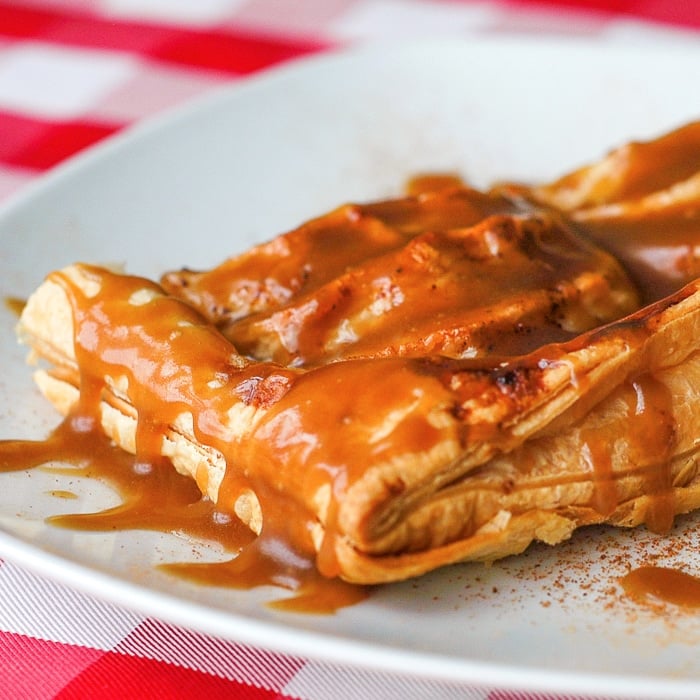 Caramel Sauce
Boil together over medium heat for 5 minutes:
1 ¼ cups brown sugar
1/3 cup water
Add
4 tbsp butter
And continue boiling until mixture reaches 250 degrees on a candy thermometer.
Remove from heat and add:
½ cup whipping cream
1 tsp vanilla extract
Leftover sauce can be stored for a couple of weeks in an airtight container in the refrigerator.
Great over ice cream.