Banoffee Pie. A dessert favourite in the UK, this luscious banana, caramel toffee, cream, graham cracker crust delight will have everyone at the table asking for seconds. Better make two!
UPDATE!! I entered this recipe in NBC TV Today Show Home Chef Challenge and won with 70% of the vote! We've had plenty of positive feedback and rave reviews on this recipe because of that exposure.Thanks to all who voted for this luscious pie!
Those who know me will tell you that I am very fond of British TV, in particular their excellent selection of cooking programs. Although more an entertainment program than a cooking show, Come Dine With Me features several contestants who each throw a dinner party on successive evenings and are rated on their food and hosting skills by their competitors. This very popular show has been running very successfully, almost non-stop since 2005.
Don't assume that these are all accomplished cooks however. There are usually a couple of competent cooks in the mix but this is British TV after all and the eccentric is almost always well represented in the mix of competitors, often serving as a foil to a "posh" contender in the group.
One recent show I watched featured a self described "nomad" who's diet was heavily subsidized by roadkill. A roadside freshly found unfortunate pheasant served as the filling for her appetizer meat pie which she fed to a posh housewife, a millionaire playboy and a comic chap who's Coronation Street themed party saw him cross dressing as venerable Rovers Return landlady Bette Lynch.
If you cannot recognize the comic possibilities in that mix, you might want to consider a funny bone transplant.
The show also is a window into some of the most common dishes in current British cuisine. I don't know who popularized baked monkfish wrapped in parma ham with the British public but judging by it's popularity on the plate in Come Dine With Me, it must be a now ubiquitous dish in the collective culinary consciousness.
I suspect it's simplicity of preparation with just enough of a "gourmet" association to those contestants without an extensive cooking repertoire accounts for its popularity. Similarly, a very common "pudding" to end the meal on many episodes is the Banoffee Pie, which my research tells me has been extremely popular across the pond since the early 70's.
While a graham crumb crust is practically universal for no-bake pies in North America, a digestive biscuit crumb crust seems to be more the standard in the British Isles and one of the reasons I wanted to try a version of this recipe which also combines a sort of dulce de leche base filling topped with sliced bananas and whipped cream.
Having seen it prepared so many times, I could not help but try a version of it myself. The combination is quite rich and very delicious and proved to be very popular with my kids and some of their friends who visited yesterday and this morning only a few crumbs remain on the serving plate. This one is sure to please all ages and is well worth a try.
You might also like: Frozen Peanut Butter Cup Pie, a perfect make-ahead dessert!
Recipe and photo update March 14, 2017.
Like this Banoffee Pie recipe?
You'll find hundreds of other sweet ideas in our Cakes & Pies Category and even more in our Desserts Category.
To keep up with the latest home style cooking & baking ideas from Rock Recipes plus daily recipe suggestions from decadent desserts to quick delicious weekday meals, be sure to follow Rock Recipes Facebook Page and follow us on Instagram.
If you like this recipe you might also like our decadent recipe for Blueberry Lime Cheesecake.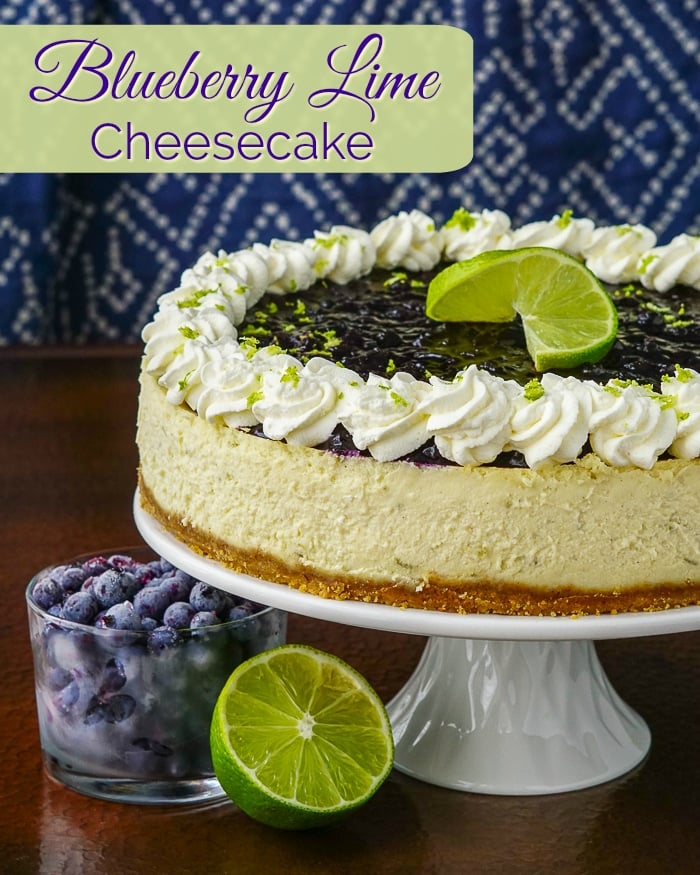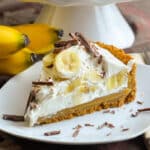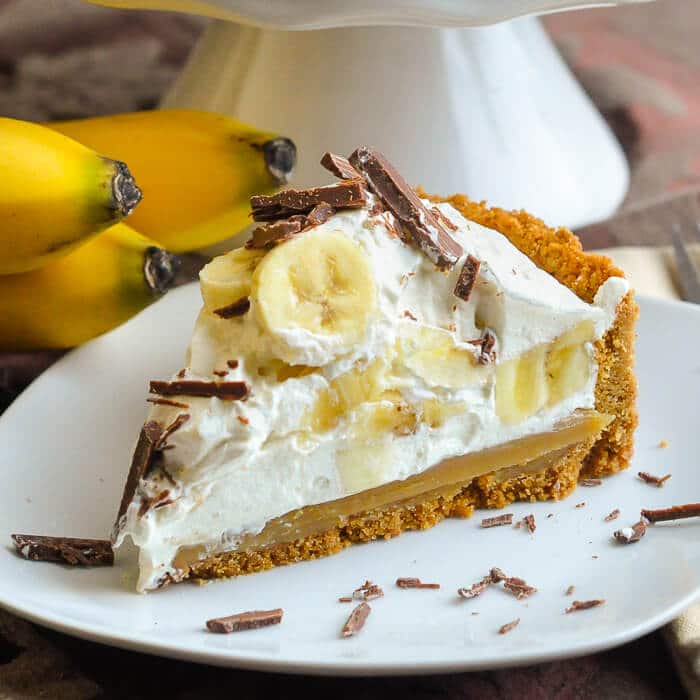 Banoffee Pie
Banoffee Pie. A dessert favourite in the UK, this luscious banana, caramel toffee, cream, graham cracker crust delight will have everyone at the table asking for seconds. Better make two!
Cuisine:
British Inspired
Ingredients
For the Biscuit Base
2¼

cups

digestive biscuit crumbs or graham cracker crumbs

pulse biscuits in food processor

½

cup

melted butter

3

tbsp

sugar
For the Toffee Filling
½

cup

melted butter

½

cup

firmly packed brown sugar

2

tsp

vanilla extract

1

ten oz can sweetened condensed milk

(300 ml)
For the Banana & Cream Topping
2

cups

whipping cream

3

tbsp

icing sugar

1

tsp

vanilla extract

4

ripe bananas

sliced
Instructions
To prepare the base
Mix together the crumbs, melted butter and sugar.

Press into the bottom and sides of a lightly greased 9 inch springform pan, about an inch and a half up the sides of the pan will do.

Bake in a preheated 350 degree F oven for 10 -12 minutes. Remove from oven and cool in the pan on a wire rack.
To prepare the Toffee Filling
In a small saucepan combine the melted butter, brown sugar and vanilla extract.

Bring to a slow boil until foamy, then add the sweetened condensed milk.

Bring back to a slow boil over medium low heat. and cook stirring continuously for another 3 or 4 minutes or until the mixture darkens slightly.

Remove from heat and pour into the prepared cookie crumb crust.

Chill for 2 hours or more until thoroughly cooled.
To prepare the Bananas and Cream Topping
Add the whipping cream, icing sugar and vanilla extract tot he bowl of an electric mixer with a whisk attachment. Beat until firm peaks form then fold in the sliced bananas.

Spread the Banana Cream Topping over the toffee filling and garnish the top of the pie with chocolate shavings if desired. Chill for about another hour before serving.
[asa2]1550816551[/asa2][asa2 country_code="CA"]1550816128[/asa2][asa2]1550815555[/asa2]
Rock Recipes a participant in the Amazon Services LLC Associates Program, an affiliate advertising program designed to provide a means for us to earn fees by linking to Amazon.com and affiliated sites. Our product recommendations are almost exclusively for those we currently use or have used in the past.