The Ultimate Newfie Touton Burger. Newfoundland loves toutons, so why not use them as burger buns. The texture holds up well to a big juicy burger and I've added some Newfoundland Savoury mayo for an extra local touch. Yum!
One of my biggest pet peeves about places that serve a big, juicy burger is that it is too often served on a bun that is not substantial enough to handle it. By the time you get half way through the burger the bun has all but disintegrated and you are waving to the server for extra napkins.
A big sloppy burger needs a bun that can tame all that juicy goodness.
Here in Newfoundland we are very, very fond indeed of our toutons, which are what we traditionally call the leftover dough from baking bread that gets fried up in pork fat. You can read more about toutons here.
Toutons have body and a slightly chewy texture when fried. So, one of the things that I have been meaning to try for ages is to make large toutons to use as burger buns. This was a bit of a culinary lark in my mind, so half jokingly I whipped up a couple of big toutons to give it a shot.
I made them from store bought touton dough which is readily available in one of our local markets. Hey, if those food trucks on TV can throw out a burger on a glazed donut, using a touton suddenly didn't seem so nuts; in fact it sounded downright reasonable by comparison.
A touton burger, one delicious lark!
Well, it might have started out as a semi joke but I absolutely loved this burger!! The grill-toasted touton held the burger together fantastically well and added a great, slightly chewy texture to the burger. It was delicious and Spouse agreed that it was a fantastic idea as she scarfed down her first bite!
Since I was going with a very local idea for the buns, I decided to incorporate more local products and ingredients to create a totally "Newfie" burger. A friend had gifted me with some moose meat from last fall's hunt, which is extremely lean.
ground it myself, adding 20% of the finished weight in ground salt fatback pork which added seasoning, moistness and flavour to the burger.
The burger was then served with some local slab bacon that I thickly hand sliced and slowly fried to crisp. The mayo that tops the burger is infused with garlic, apple cider vinegar and savoury, a herb that is popularly used here in a very simple poultry stuffing that we call "dressing". All that sounds like an episode of Newfoundland "Epic Meal Time" doesn't it? 😉
Like this Ultimate Newfie Touton Burger recipe?
Find lots of other locally inspired dishes in out Newfoundland Recipes Category.

It's easy to keep up with the latest home style cooking & baking ideas from Rock Recipes. Be sure to follow Rock Recipes Facebook Page and follow us on Instagram. Plus you'll see daily recipe suggestions from decadent desserts to quick delicious weekday meals too.
You can also sign up for our FREE newsletter to know immediately when we add new recipes are added. You'll get weekly suggestions for great family friendly meals and desserts too!

Need some dessert for after this great burgers? You might also like to try some of our very popular recipes in our Best Newfoundland Cookies Collection.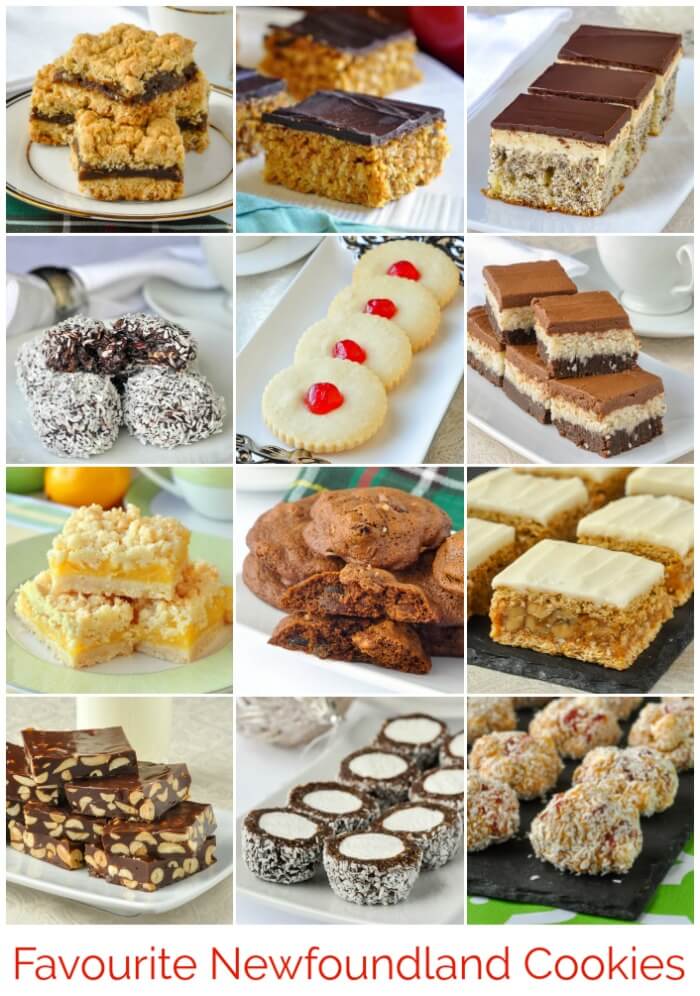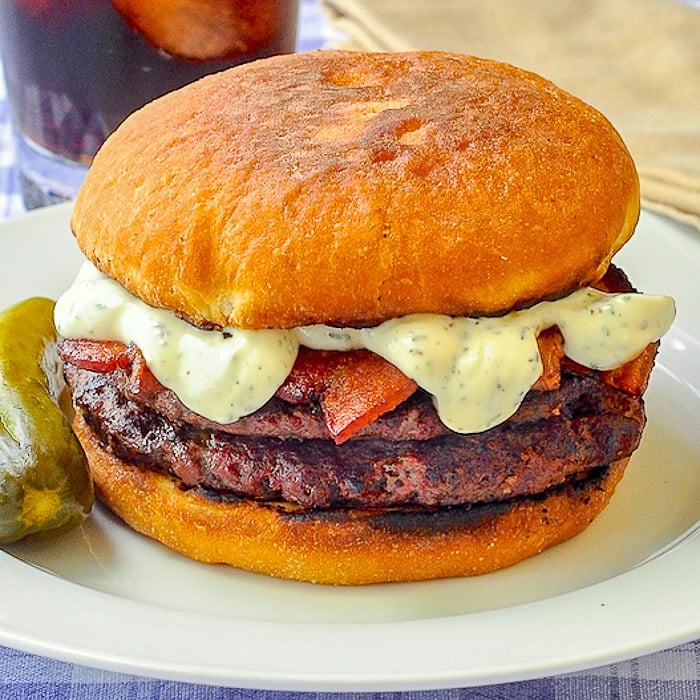 The Ultimate Newfie Touton Burger
The Ultimate Newfie Touton Burger - Newfoundland loves toutons, so why not use them as burger buns. The texture holds up well to a big juicy burger and I've added some Newfoundland Savoury mayo for an extra local touch. Yum!
Cuisine:
Newfoundland inspire
Ingredients
4,

six ounce burger patties

moose or beef

12

ounces

Touton dough

thick cut smoked bacon

cooked
For the Savoury Mayo
1/2

cup

homemade or good quality mayonnaise

1/2

tsp

apple cider vinegar

1

tsp

dried savoury

1/2

clove

very finely minced garlic

or 2 cloves roasted garlic

pinch

salt and pepper
Instructions
To make the touton burger buns use 3 oz touten dough (white bread dough) per bun. Shape the dough into balls and flatten into 4 inch rounds. Let the rounds rise on a floured board under a tea towel in a warm place for about a half hour.

Heat a half inch of canola oil over medium low heat to about 300 degrees F in a large skillet. Over that temperature may result in toutons with a doughy center. You want these to bubble and begin to fry immediately so that they don't absorb a lot of oil but frying as slowly as possible is very important. When they are golden on one side flip them and fry for an equal amount of time on the opposite side. I place them on a parchment lined aluminum cookie sheet in a 250 degree F oven for another 10 minutes or so to ensure that they are cooked through.

Let them cool completely completely on a wire rack before splitting them horizontally with a sharp serrated bread knife and toasting the inside on a grill or under the broiler. (toasting optional)

These touton buns are sufficiently large to hold 6 ounce moose or beef burgers. (or even 2, as pictured)

The burgers shown are topped with the cooked bacon and Savoury Mayo

I make the Savoury Mayo by mixing together the mayo cider vinegar, savoury, minced garlic, salt and pepper.

Let the mayo sit covered in the fridge for at least a half for the flavor to develop.

Rock Recipes a participant in the Amazon Services LLC Associates Program, an affiliate advertising program designed to provide a means for us to earn fees by linking to Amazon.com and affiliated sites. Our product recommendations are almost exclusively for those we currently use or have used in the past.