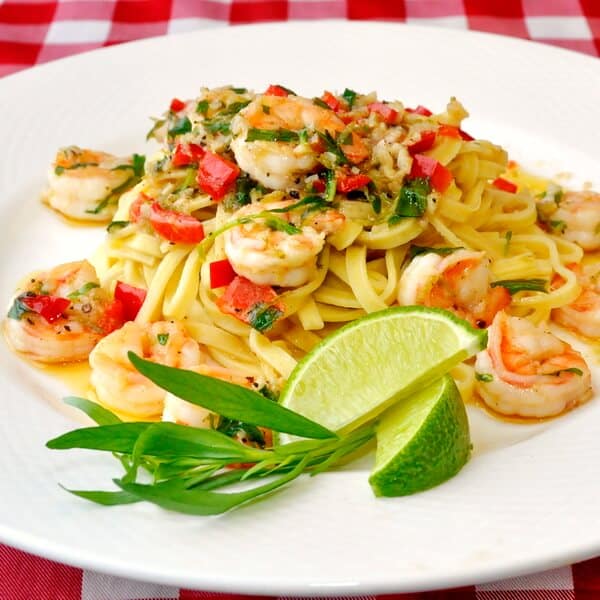 VIDEO RECIPE: Tarragon Lime Shrimp Scampi
Our latest video collaboration with CBC Newfoundland and Labrador is one of the quickest and easiest recipes you will find on Rock Recipes. With a minimum of preparation and organization of your ingredients beforehand, this delicious shrimp and pasta dish can be on the dinner table in 15 to 20 minutes. Tasty dinners taking less time to prepare than a stop at the neighborhood take-out is something every busy family could use more of and this recipe fits that description perfectly.
Watch as I show how really quick and simple it actually is to prepare and you may just be tempted to add it to this weeks dinner menu plan.
Get the full written recipe for Tarragon Lime Shrimp Scampi can be found by clicking here.
For iPad, iPhone and other mobile users, if the video does load below, please click this link.