Rock Recipes most popular recipes from over a decade; since 2007. Here's a 2019 UPDATE of our 25 most popular recipes out of over 1800 posted to date.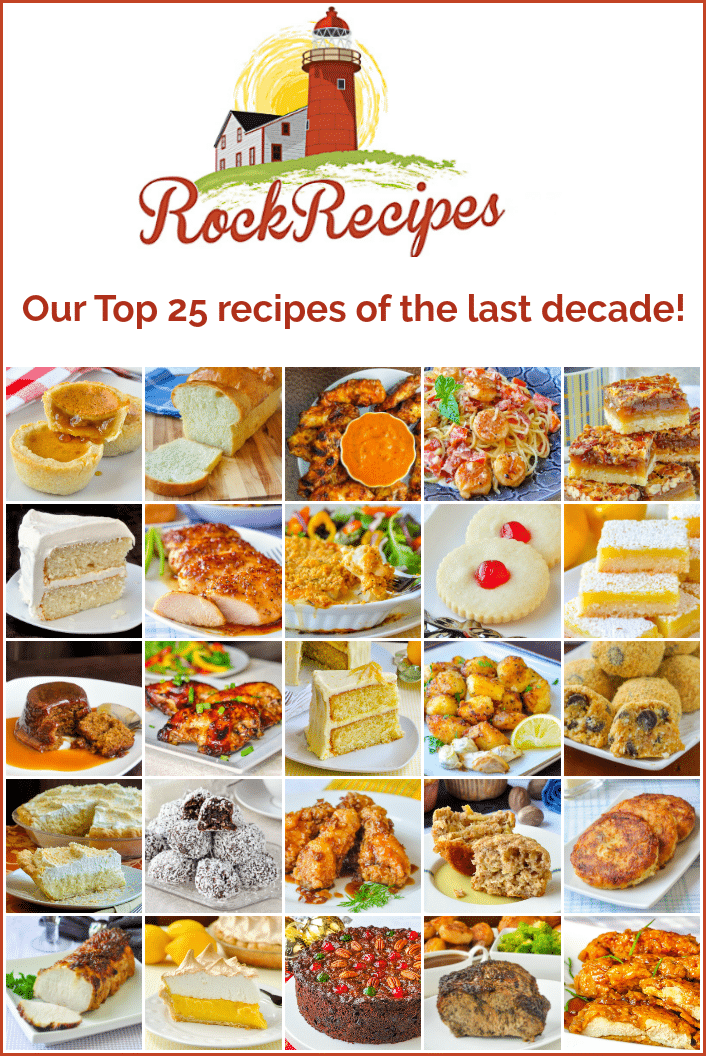 Well, this update is long overdue. It's been almost 5 years since I posted our most popular recipes back in 2014.
A quick look today at our top 25 of all time, shows a major shift in our most popular recipes. Half of the new list do not appear on the old one.
Now, those other recipes are still very popular and still in our top 50. It's well worth a look back at Our last Top 25 Recipes posted on our 7th Anniversary too.
An awful lot has happened in the last five years. I've moved to blogging and writing full time and have published 4 cookbooks to date. It has been quite a ride.
As I wrote back in 2014, "None of that would have been possible without the loyal followers of this blog and those who, every day, continue to discover and support Rock Recipes. Thanks so much to you all." It stands as doubly true today.
Number 25
Creamy Garlic Scallop Spaghetti
Number 24
Number 23
Number 22
Number 21
Number 20
Number 19
Number 18
Number 17
Number 16
Number 15
Worcestershire Butter Roast Beef
Number 14
Number 13
Old Fashioned Shortbread Cookies
Number 12
Low Fat Apple Oatmeal Banana Muffins
Number 11
Number 10
Number 9
Number 8
Number 7
Number 6
Number 5
Brown Sugar Dijon Glazed Pork Loin
Number 4
Number 3
Number 2
Number 1