The Top 25 Rock Recipes from the past 7 years.
Today is the 7th Anniversary of Rock Recipes and to mark the day, I'm sharing the Top 25 Rock Recipes ever.
On this day back in 2007 I started posting some of my favourite recipes and some by request from family and friends who had tried them. Rock Recipes began as a way to bring a small taste of home to mostly those I knew who had moved to the mainland from The Rock over the years.
Many of the original recipes concentrated on The Newfoundland theme with local ingredients but soon I was sharing practically everything that we made in our kitchen, including new culinary explorations and experiments. People must have liked it because even more started to follow my blog.
To date we have posted over 1300 recipes and photos, we have over 200,000 followers on various social media platforms and we have welcomed millions of individual visitors to the site, many of whom have returned more times than they can count. Next month starts a new chapter in the story of Rock Recipes when my first cookbook is published by Breakwater Books.
None of that would have been possible without the loyal followers of this blog and those who, every day, continue to discover and support Rock Recipes. Thanks so much to you all.
In honour of the occasion, I have taken the time to troll through the website statistics and bring you the TOP 25 Rock Recipes from the last 7 years. Many of you will know them well and many more are sure to find something new and delicious to try from among them.
Click on the titles to find the recipe page. Enjoy!
Number 25 The Best Caramel Cake
Number 24 Brown Sugar Dijon Glazed Ham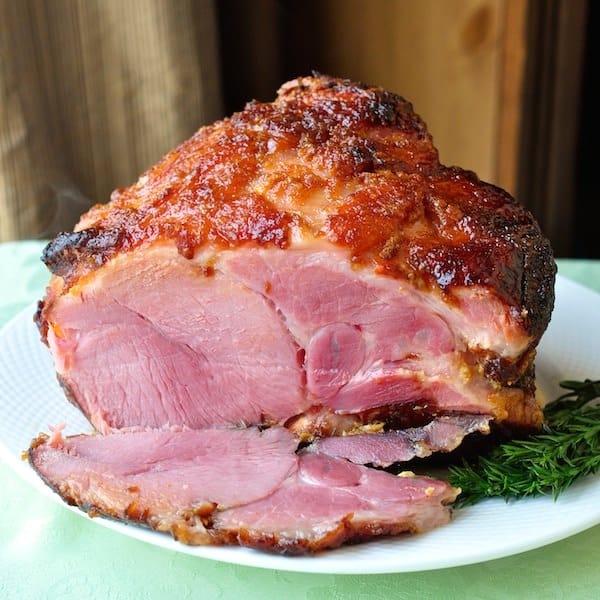 Number 23 Raspberry Coconut Cream Trifle
Number 21 Newfoundland Cherry Cake
Number 19 Cherry Vanilla Cheesecake Bars
Number 17 Soft and Chewy Sugar Cookies
Number 16 Parmesan Panko Pork Chops
Number 15 Crispy Honey Garlic Wings
Number 14 Old Fashioned Lemon Icebox Pie
Number 13 Black and White Cake
Number 12 Creamy Parmesan Bacon Potatoes
Number 11 Mediterranean Quinoa Salad
Number 10 The Best Coconut Cream Pie
Number 9 Newfoundland Snowballs
Number 8 Dijon and Brown Sugar Glazed Pork Loin
Number 7 The Best Vanilla Cake
Number 6 Creamy Dijon Chicken Linguine
Number 4 Low Fat Baked General Tso Chicken
Number 1 Double Crunch Honey Garlic Chicken Breasts
The Baked Version shown above is every bit as good as the original fried version shown below. Either way, this popular recipe has been visited over 2 Million times on Rock Recipes. Our most popular recipe ever!