Strawberry Festival. 50 Recipes for Strawberry Inspiration. From strawberry cake to strawberry balsamic salad and much much more!
Strawberry festival time and we've got plenty of great recipes to use them! Many readers will find themselves now into the local strawberry season but we are a little later here in Newfoundland.
In anticipation of juicy quarts of sweet local strawberries showing up at the local markets or even better, trips to the numerous U-Pick farms to get the freshest possible berries, I've compiled a list of 50 recipe suggestions.
Most are in the dessert realm but there are a couple of savoury suggestions too. Have a browse and find a little strawberry inspiration.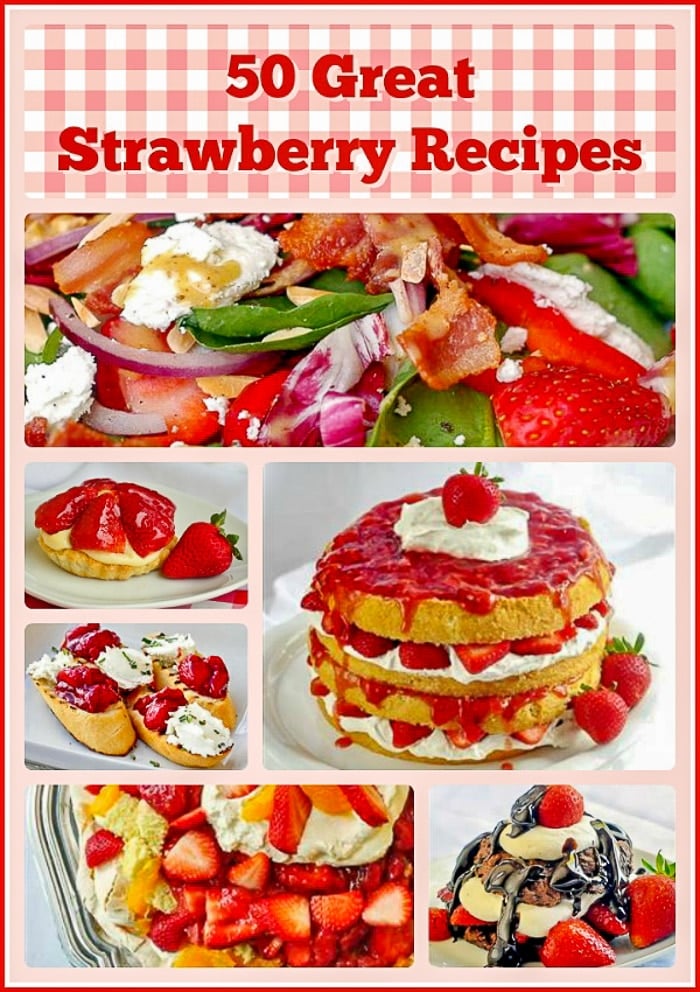 Just click on the titles to view individual recipes.


Strawberry Balsamic Walnut Salad with Grilled Lime Cumin Chicken

Strawberry Screech Black Forest Cake
Strawberry Vanilla Whoopie Pies
Strawberry-Chocolate Custard Cream Puffs
Strawberry Orange Buttercream Cake
Strawberry Vanilla Cream Trifle
Strawberry Chocolate Puff Bars

Strawberry-Cointreau Sour Cream Custard Flan


Strawberry Chocolate Truffle Tarte<Strawberry
Chocolate Truffle Tuxedo Tarts
Orange Bundt Cake with Cointreau Marinated Strawberries
Strawberry Spinach Goat Cheese Salad with Easy Honey Dijon Dressing
Grilled Halibut with Strawberry Salsa

Heavenly Rhubarb Jam ( Rhubarb, Strawberry, Pineapple)
Easy Strawberry Orange White Chocolate Pie

Strawberry Chocolate Buttercream Cake


White Chocolate Strawberry Sponge Shortcake
Click here to join us on Rock Recipes Facebook Page.