The top ten cheesecake recipes that have been most popular on RockRecipes.com over the last 7 years.
I write in my new cookbook that I am an unrepentant dessert junkie. It really is true that I'm not much of a "volume" eater at dinner. I rarely eat seconds of anything and if dessert is on the way, practically never.
There are many, many decadent desserts among the almost 1400 recipes on this blog to date but, like so many others I have always been a sucker for a great cheesecake. There are a couple of mini cheesecake recipes and a couple of cheesecake bar recipes included in this list.
Those recipes have been particularly popular on Rock Recipes as people seek to portion control their indulgent desserts. Those ideas give a terrific alternative to baking an entire large cheesecake when you don't need to serve a large crowd and prevents the overindulgence we all know can happen with too much leftover cheesecake. 😉
I've never met a cheesecake I didn't like but there are some that I very much prefer. I think you should start with a plain vanilla cheesecake if you are new to baking cheesecake, just to get a feel for how to bake one properly.
In my experience over baking is the biggest problem with cheesecakes. What should really be a light and creamy texture is often left in the oven for too long or at too high a temperature and results in the cheesecake becoming to dry and dense.
Follow the bain marie method outlined in many of these recipes for best results but even if you don't use that water bath method, wrap the outside of the pan in a couple of layers of aluminum foil to buffer the direct heat and don't bake at a temperature greater than 300-325 degrees F. The difference it makes to the creamy texture of your cheesecake is well worth the little extra time and effort.
Click on the titles or photos below to be taken to the individual recipes. For dozens more of our best cheesecake themed recipes from Brunch muffins to decadent showstopper desserts, please visit our Pinterest Cheesecake Board.
Number 10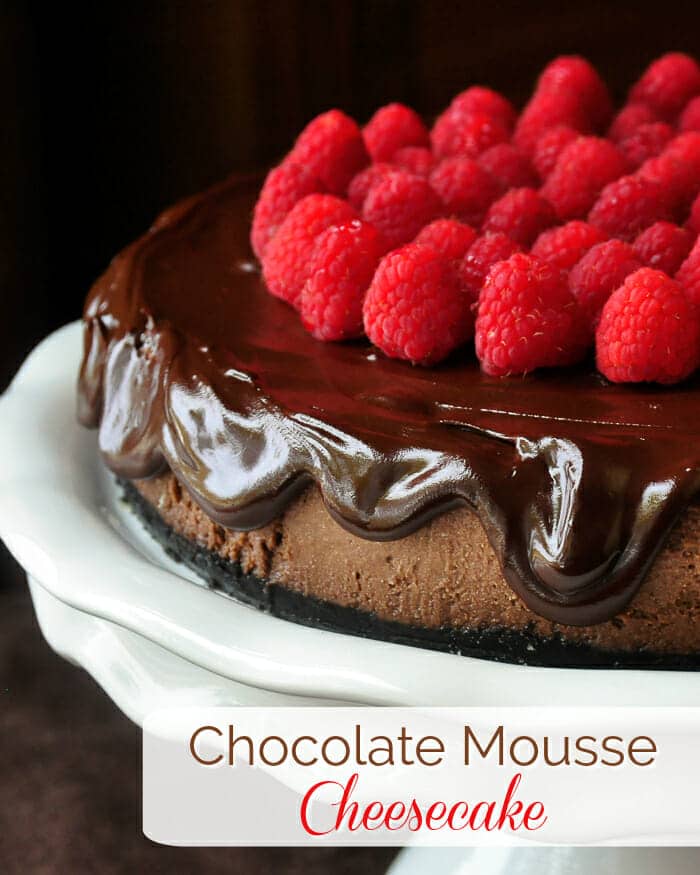 Number 9
Mini Black Forest Cheesecakes – only 200 calories each!
Number 8
Lemon Blueberry Cheesecake Bars
Number 7
Raspberry Swirl Cheesecake Bars
Number 6
White Chocolate Cheesecake with Raspberries
Number 5
Raspberry Tuxedo Mini Cheesecakes
Number 4
Number 3
Chocolate Chip Cookie Dough Cheesecake Bars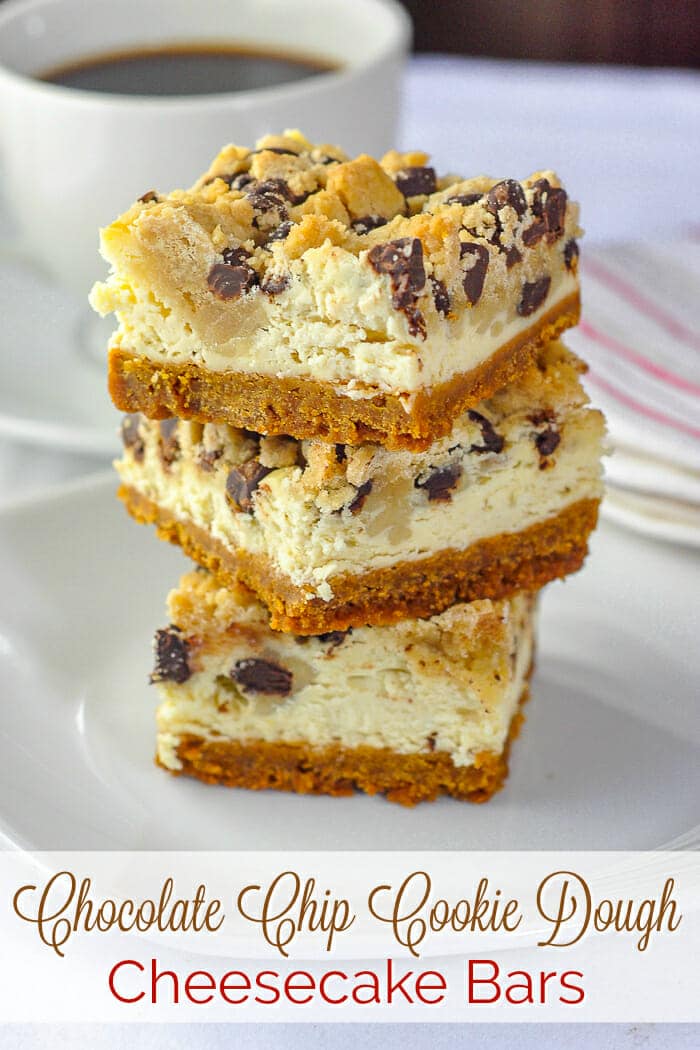 Number 2
Cherry Vanilla Cheesecake Bars
Number 1
Just a Vanilla Cheesecake – it's not surprising that our most popular cheesecake is the one that details just how to produce a perfectly presented, creamy textured cheesecake masterpiece. It is the perfect base to add any topping you like!

Rock Recipes a participant in the Amazon Services LLC Associates Program, an affiliate advertising program designed to provide a means for us to earn fees by linking to Amazon.com and affiliated sites. Our product recommendations are almost exclusively for those we currently use or have used in the past.
Like this dessert recipe?
You'll find hundreds of other sweet ideas in our Cakes & Pies Category and even more in our Desserts Category.
To keep up with the latest home style cooking & baking ideas from Rock Recipes plus daily recipe suggestions from decadent desserts to quick delicious weekday meals, be sure to follow Rock Recipes Facebook Page and follow us on Instagram.
Top Ten Cheesecake Recipes
Ingredients
Rock Recipes Top Ten Cheesecake Recipes